Food Trucks at Weddings May Be Your Caterer!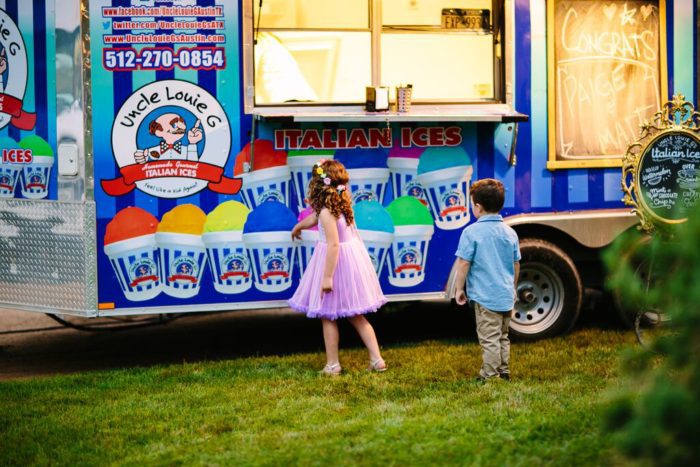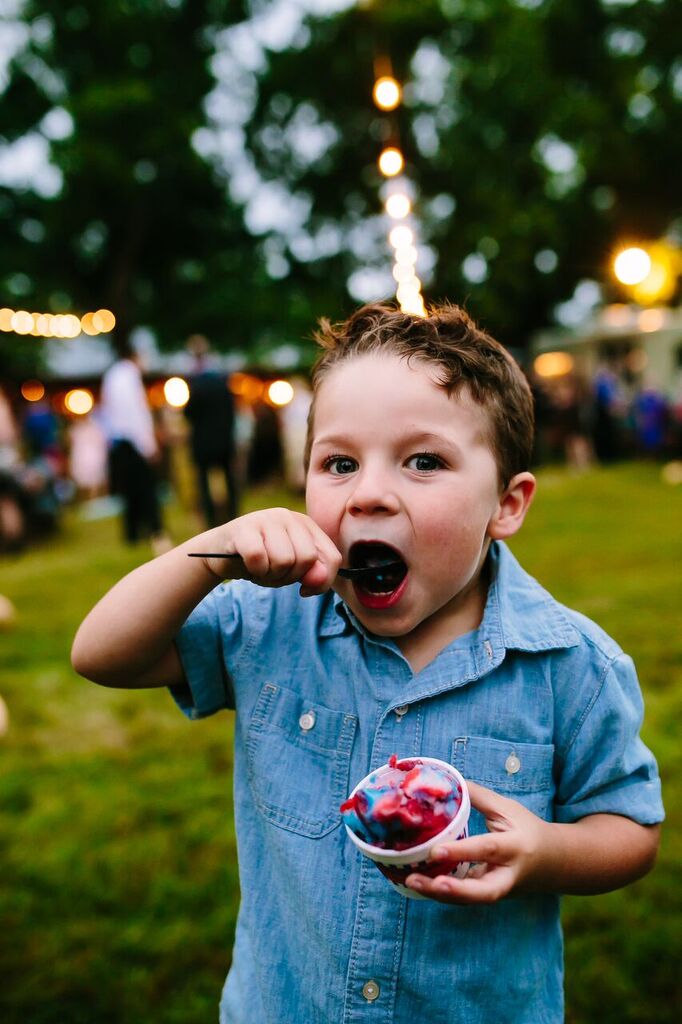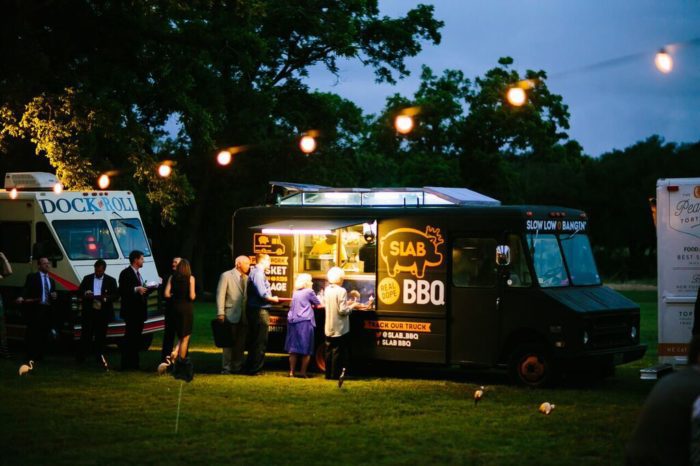 Give your guests the opportunity to enjoy one or two or even five different tasty food truck meals! Here at Pecan Springs Ranch we want you and your guests to have a unique experience and we want your wedding day to be everything you've ever imagined. So what could be more special than having your favorite food truck provide dinner on your big day? Dock & Roll, Peached Tortilla, Urban Cowboy, Chi'Lantros, Taco Baby, Lard Have Mercy and The Slab are just a few of our favorites. Pecan Springs Ranch gives you the options of having just one food truck or we have room for more!
Dock & Roll will satisfy your seafood cravings. Their Lobster Peaux Boy made with Shiner bock Beer battered Maine Lobster claws paired with Mardi-slaw, homemade pickles, Remoulade a la New Orleans sauce, and scallion. They also have a multiple types of lobster rolls, each with a different twist! Peached Tortilla's, Hawaiian Pork Belly Bites and Crunchy Fish Tacos are sure to make your taste buds holler. If you're looking for something unique, Urban Cowboy's, N'awlin's Crawfish Roll is the answer. They also have tasty burgers and tacos, like The Kind Cowboy Burger and Candied Garlic Carnitas, and add a side of Avocado Fritters! Chi'Lantros lets you start with a base of a salad, 2 tacos, a burrito, a rice bowl, or a noodle bowl and work your way up to your choice of a Korean BBQ, veggies, toppings, and then dressing or sauces. This will give you and your guests the opportunity to make it your own! Street tacos seem to be all the talk in Austin and Taco Baby is one of the best at making your street taco dreams come true. They have multiple options and even offer a vegan taco, Morocco Taco, and a vegetarian taco, the Margahrita. The also have burritos, bowls, salads, and quesadillas. If you love bacon as much as we do, Lard Have Mercy puts bacon on EVERYTHING! Their Foghorn Leghorns are bacon wrapped chicken strips battered and fried to perfection and then served with jalapeno ranch and they also have a delicious burger, the Juicy Lucy, a 100% beef burger stuffed with American cheese and topped with hickory smoked bacon, leaf lettuce, tomato, and chipotle mayo and don't forget their signature bacon flavored home-cut fries. To top it all off, try the Oh My Oreo and the Totally Twinks, for dessert! When in Texas, it's a must to eat BBQ and Slab BBQ as they say is, real dope. The Texas O.G. is a classic BBQ sandwich, with Angus brisket, topped with pickles, onions, and backyard red. They also offer the always-delicious Notorious P.I.G., a pulled pork sandwich with mustard coleslaw and backyard red.
Whether you're from Austin or not, each of these food trucks can bring a unique experience and taste to your wedding day. So go ahead, see what all the craze is about with food trucks!
http://dockandrolldiner.com/
http://www.thepeachedtortilla.com/
http://urbancowboyfood.com
http://www.chilantrobbq.com/
http://www.tacobabyaustin.com/
http://www.lardhavemercy.com
http://realdopebbq.com/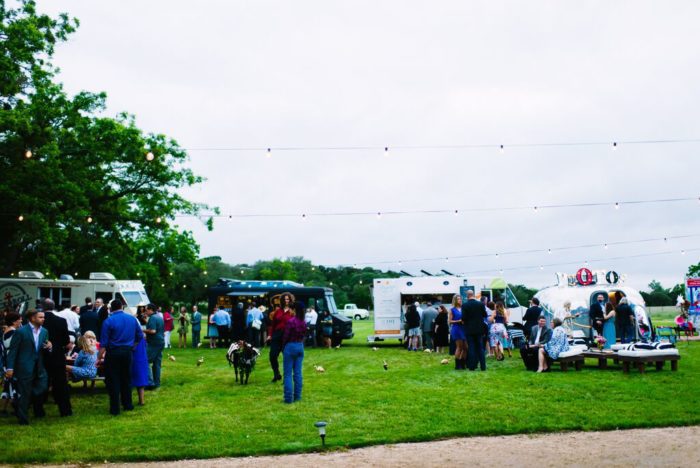 Article : Food Trucks at Weddings