DRINK / BEER DONKEYS? That is the question we get when we are giving tours here at Pecan Springs Ranch. The answer is yes, at Pecan Springs Ranch you have the opportunity to rent beer donkeys, they are only rented out at Pecan Springs Ranch. We have 4 miniature donkeys, there is Sassy & Opie and Jack & Jenny. They were all trained at a trick horse ranch, Red Horse Ranch by Sue De Laurentis. So they are very tame, very well behaved around kids and adults and they love big hugs!
They come with two wicker baskets and we put 6 drinks in each basket of beer or water and then we keep refilling it. We do have ice packs in the baskets to keep it all cool. We lead them around during cocktail hour so that your guest can get a drink out of the basket or more importantly take a "selfie" with Opie, he seems to win in popularity right now. There is a choice of outfits for them to wear; we have a magnolia garland or some vintage velvet sombrero's with serape's that you can choose from.
The Knot ran an article titled "7 reasons having donkeys at your wedding is a great idea" https://www.theknot.com/content/7-reasons-why-having-a-donkey-at-your-wedding-is-a-great-idea Take a look at the article and you can see why brides all over are having drink donkeys at their weddings.
The donkeys are wonderful icebreakers for your guest while you are having your photos taken. As we wander around with the donkeys, I hear guest meeting and bonding over the donkeys. Granted sometimes the donkeys are a good way to cut the bar lines for a beer! If you are wondering what happens if they have an accident, we clean it up right away. They are usually very polite and hold it until they are through entertaining. If it is bad weather and cocktails are on the porch or the pavilion, the donkeys have no problem walking on either area or being in crowds.
Probably my favorite time when leading the donkeys around is when the bride and groom get their photo taken with them. You see all the tension leave the bride and the groom and they just take a deep breath and relax!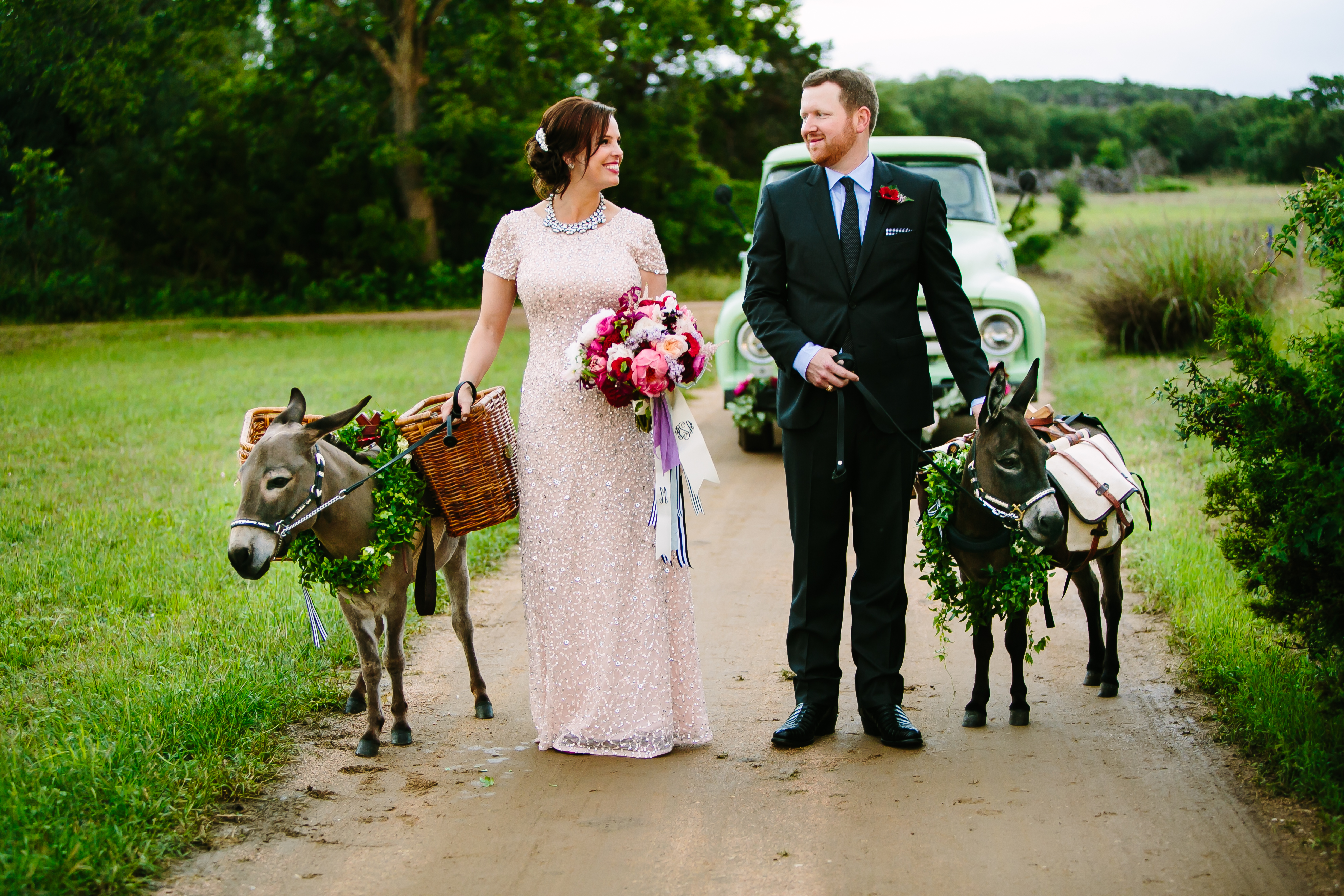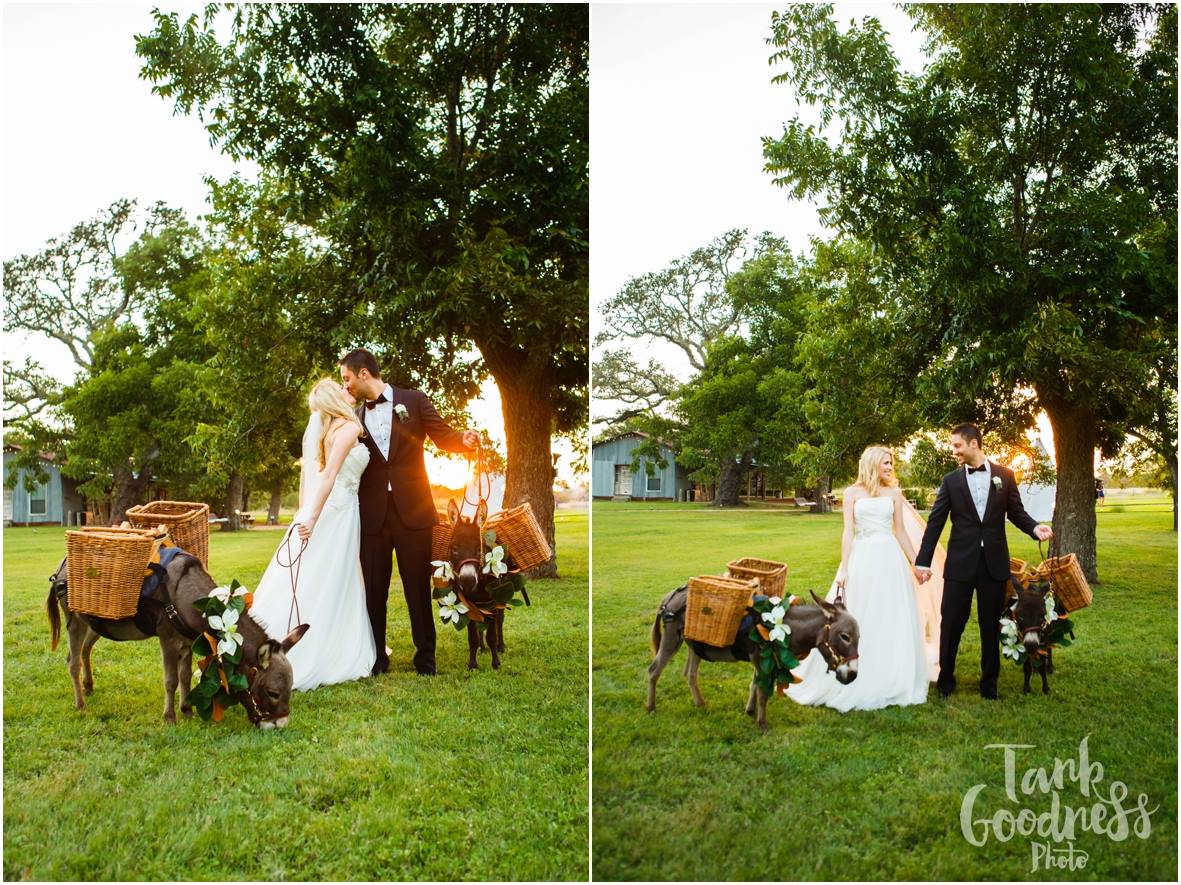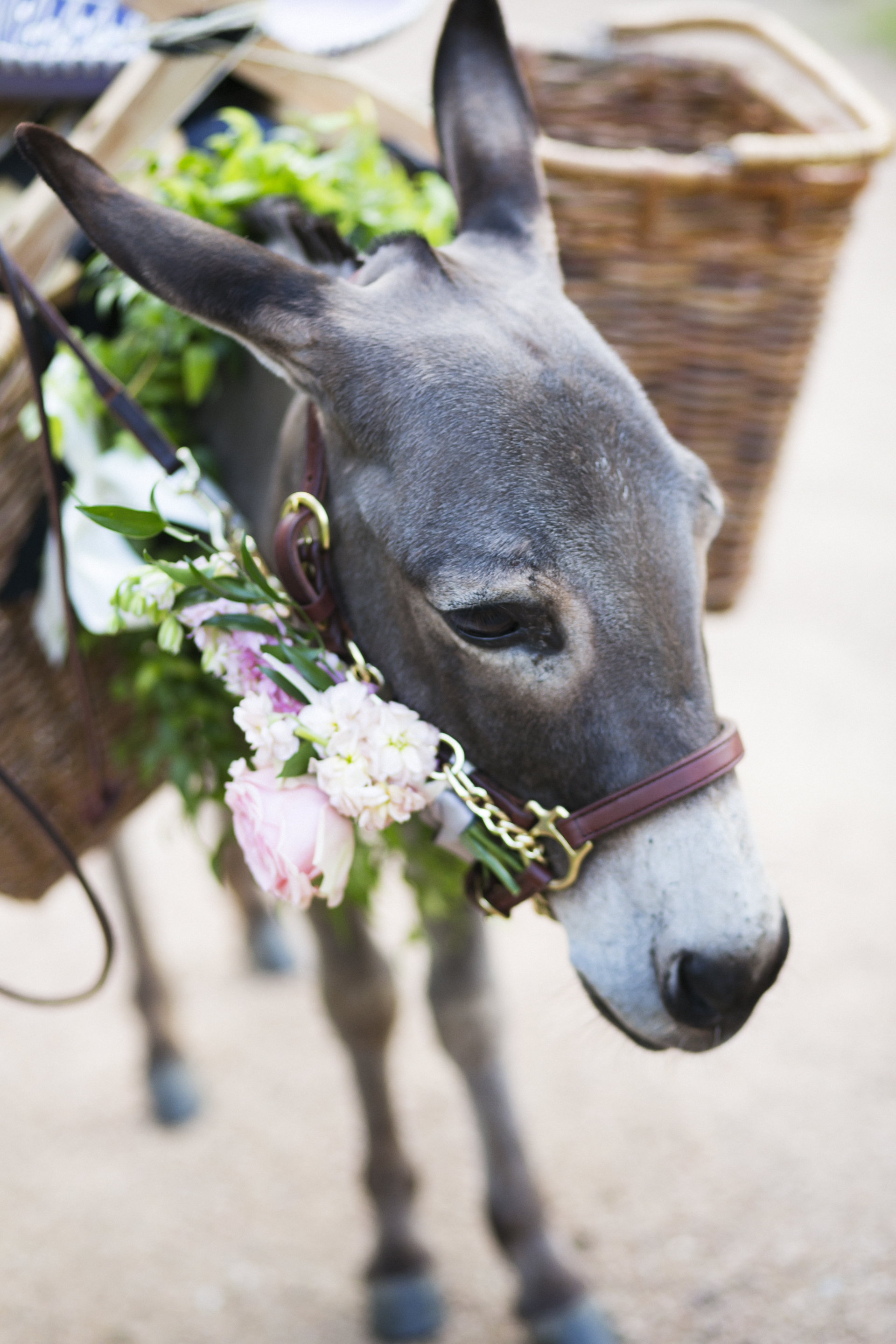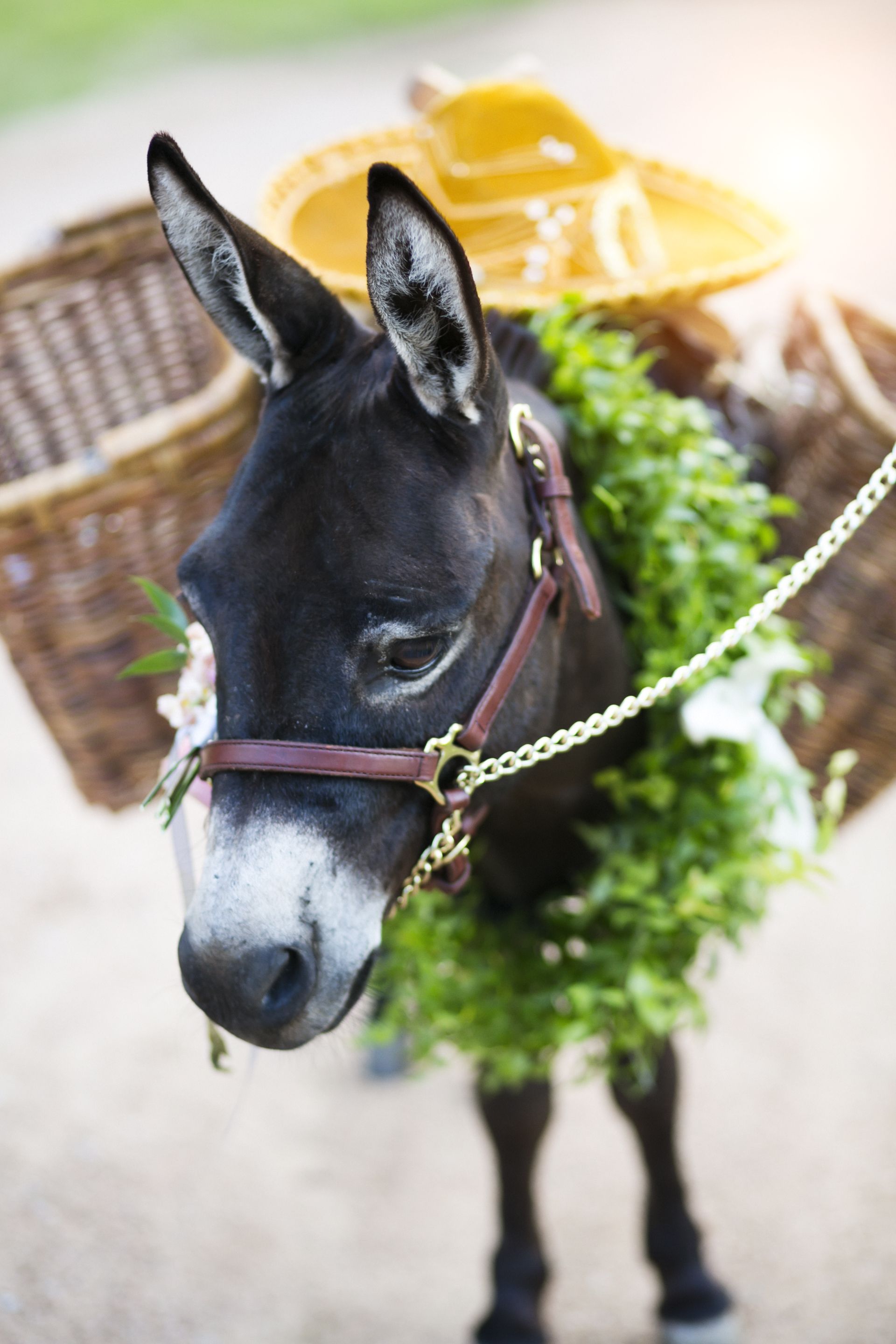 Contact us for information on having our drink / beer donkeys at your wedding!
Photos by Al Gawlik Photography, Sarah Goss Photography, Tank Photography